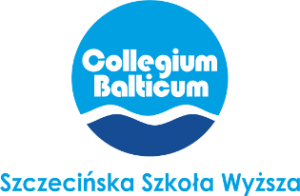 Szczecinska Szkola Wyzsza Collegium Balticum (Coordinator)
Founded in 2000 is continuously ranked as one of the best private universities in northern Poland. It is characterized by great human capital and huge development potential. School authorities have managed to build an institution that gives its students a solid education and thus a great start to their professional life. It is desired
to provide young adults with knowledge comprising many fields so that they can receive an interdisciplinary education providing
them with a better chance on the difficult labor market both in Poland and internationally. Current educational offer includes
following faculties: educational science, foreign language studies, national security, IT and economy at BA, MA levels as well as postgraduate studies in teaching methodology, business, management. A significant part of research work is the dissemination of the institution's output and the exchange of experiences through conferences and seminars.
Institution's mission is to provide excellence in education as well as attractiveness and marketability of proposed programs.
More information on:
www.cb.szczecin.pl
---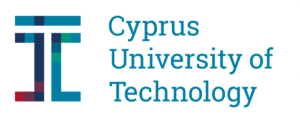 CYPRUS UNIVERSITY OF TECHNOLOGY CUT
The Cyprus University of Technology was founded in Limassol in 2003 and consists of 6 faculties: Faculty of Geotechnical Sciences and Enviromental Management, Faculty of Management and Economics, Faculty of Communication and Media Stucies, Faculty of Health Sciences, Faculty of Fine and Applied Arts and Faculty of Engineering and Technology. The development of all departments is characterized by the following three objectives: To provide education to students of a high scientific, technological and professional level, to produce high quality research that will transcend the traditional boundaries between basic and applied research, to attain an important position as a partner in a modem, European setting and to secure significant external research funding, to promote University cooperation with local industry and the economic sector in order to participate in the national effort to innovate and constantly improve products and services.
The Academic and Teaching Staff is selected by electoral boards, which consists by Cypriot and non-Cypriot academics from at least three different countries. At the moment, 102 faculty members consist the elected Academic personnel, additionally almost 70 people are working as tutors of the Technical Institute, Higher Hotel Institute and Nursing School and have joined the University with a special procedure by law reffered as Affiliated Academic Staff. Finally, there is also the administration dpt to facilitate all administrative procedures of the University. Department of Nursing is part of the Faculty of Health Sciences and health literacy is a topic of interest for Academics and researchers of the department.
The eLILY program is attended by the scientific team of the Nursing Department with Scientific Responsible, Dr. Evridiki Papastavrou and Principal Researcher, Mrs. Areti Efthimiou.
More information on the CUT of Cyprus:www.cut.ac.cy
More information for the Elily Program by e-mail to:
al.efthymiou@edu.cut.ac.cy
e.papastavrou@cut.ac.cy
---

ANZIANI E NON SOLO SOCIETA COOPERATIVA SOCIALE
Anziani e Non Solo is a non-profit organization working since 2004 in the field of social innovation, with a specific focus on management of projects and realization of services and products in the field of welfare and social inclusion.
Among the target groups of the various activities developed by ANS, formal and informal carers hold a relevant position: ANS has developed the first e-learning course for family carers available in Italy (including specific modules on Dementia and Alzheimer diseases) and every year trains approximately 150 carers across Italy. Periodically it also holds classes for informal carers focused on health-related issues.
ANS has also developed a number of research projects, founded by the EC, focusing on carers, such as Care2work addressed to
young informal carers aiming at supporting their smooth transition from caring to adulthood and Jobis to prevent burnout among nurses and formal workers, both still running. Other relevant past projects successfully finished can also include: Dalia focusing on working carers, Life After Care on former carers, Care Talents on the validation of carers' competences, and ToYAC on young carers.
ANS advocacy activities recently led to the approval of a new law in the region of Emilia Romagna regarding recognition of the role of carers.
Finally, ANS runs peer-support groups for carers and organizes, every May, the Carers Days in the Carpi District (in 2012 the event became regional).
More information on:
https://www.anzianienonsolo.it
---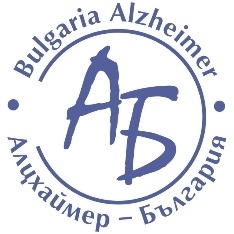 Alzheimer Bulgaria Association is a non-governmental voluntary organization in community interest, established in 2003. The organization unites the efforts of families and professionals to improve the quality of life of people affected by dementia. The organization provides practical services and support for people with dementia and their caregivers throughout the country.
Alzheimer Bulgaria is a member of:
• Alzheimer Europe since 2006,
• Confederation Health Protection since 2009,
• Eurocarers since 2010.
Alzheimer Bulgaria Association demands a better future for everyone affected by all forms of dementia. With the help of our members and
supporters, we campaign for the rights of people with dementia and those who care for them through a combination of detailed
policy analysis, lobbying, influencing and direct action.
Alzheimer Bulgaria Association is committed to ensuring that people with dementia receive the best possible quality of care and support. Providing training for health and care professionals and publish a wide range of training materials and books.
More information on:
alzheimer-bg.org
---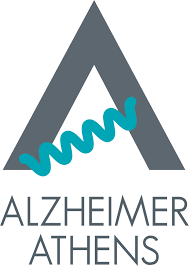 ATHENS ASSOCIATION OF ALZHEIMER'S DISEASE & RELATED DISORDERS AAADRD
Athens Association of Alzheimer's Disease and Related Disorders is a non-profit organization founded in 2002 by carers of people with dementia and health care professionals interested in Alzheimer's Disease (AD). It aims at promoting awareness, care and support for everyone.
Athens Association of Alzheimer's Disease runs 4 Dementia Day Care Centres. The projects are supported by European Social
Funding and the Greek Ministry of Health.
Day Care Centres offer people with dementia the opportunity to socialize and help them maintain independence and enjoy a better quality of life. 150 patients benefit from Centre services on a weekly basis. A multidisciplinary team of healthcare professionals provides a comprehensive array of services, including:
• memory clinic
• sessions for people with dementia: cognitive training, speech and occupational therapy, reminiscence therapy, art therapy, physical
exercise
• training, counselling and psychotherapy for carers, in groups or individually
Athens Association of Alzheimer's Disease and Related Disorders informs and supports a great number of people with dementia and their carers. Improving quality of life of these target groups is core aim. Health professionals trained in dementia with knowledge of quality dementia care practices will be of benefit to people with dementia and their carers.
The eLILY program is attended by the President of the Alzheimer Athens, Dr. Paraskevi Sakka and health professionals working at the Alzheimer Athens Day Centers: the psychologists Nikoletta Geronikola, Vassiliki Exarchakou, Klea Barlou and the social worker Nantia Avrami.
For more information on the Athens Association of Alzheimer's Disease & Related Disorders, visit: www.alzheimerathens.gr
You can get information about the eLILY program via email:
nikoletta.geronikola@gmail.com